Cavalier Puppies
For information on reserving a puppy please contact me via email or phone.
** Now taking reservations for the 2006 litter. **
---


Welcome to our newest Cavalier puppies! (June 12, 2005)
The following pictures were taken at four weeks of age:




Proud mother "Sky" introduces her new litter born May 11, 2005.  
New pictures will be posted in the following weeks.

---
The following pictures are of pups from previous litters:
"Sparkle"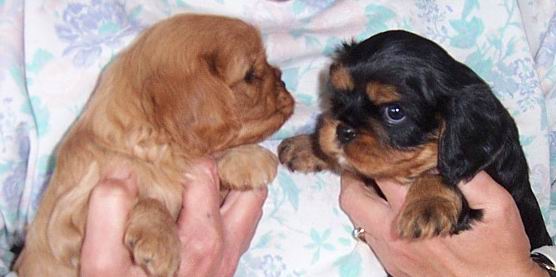 Our newest additions! Picture taken September 10, 2003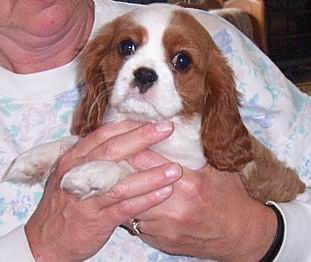 Mensenredder's "Ember" - at 9 weeks old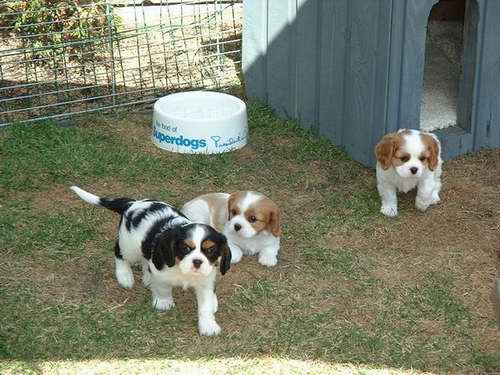 7 weeks old pups - April 26/03
Click pictures for a larger image!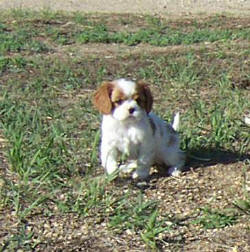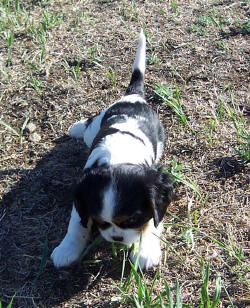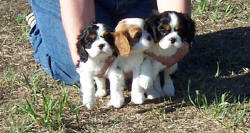 ---
UPDATED JUNE 1, 2002 - Click picture for larger image!
Home Raised Pups!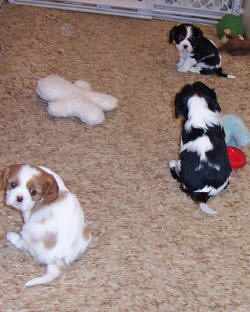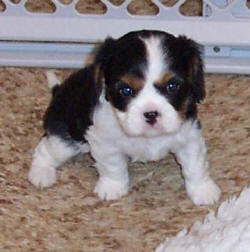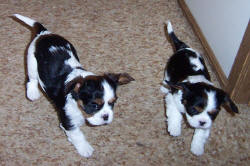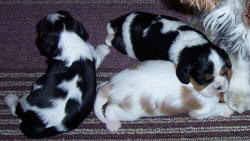 ---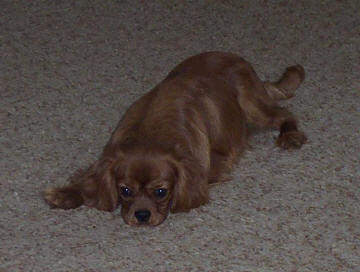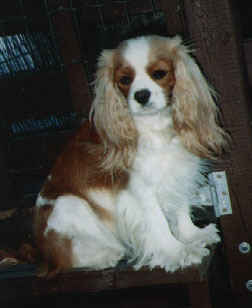 "Lyric"
Please email for more information.